Updated / New addition for Zesty project !
ZESTY Summer vibes (2017)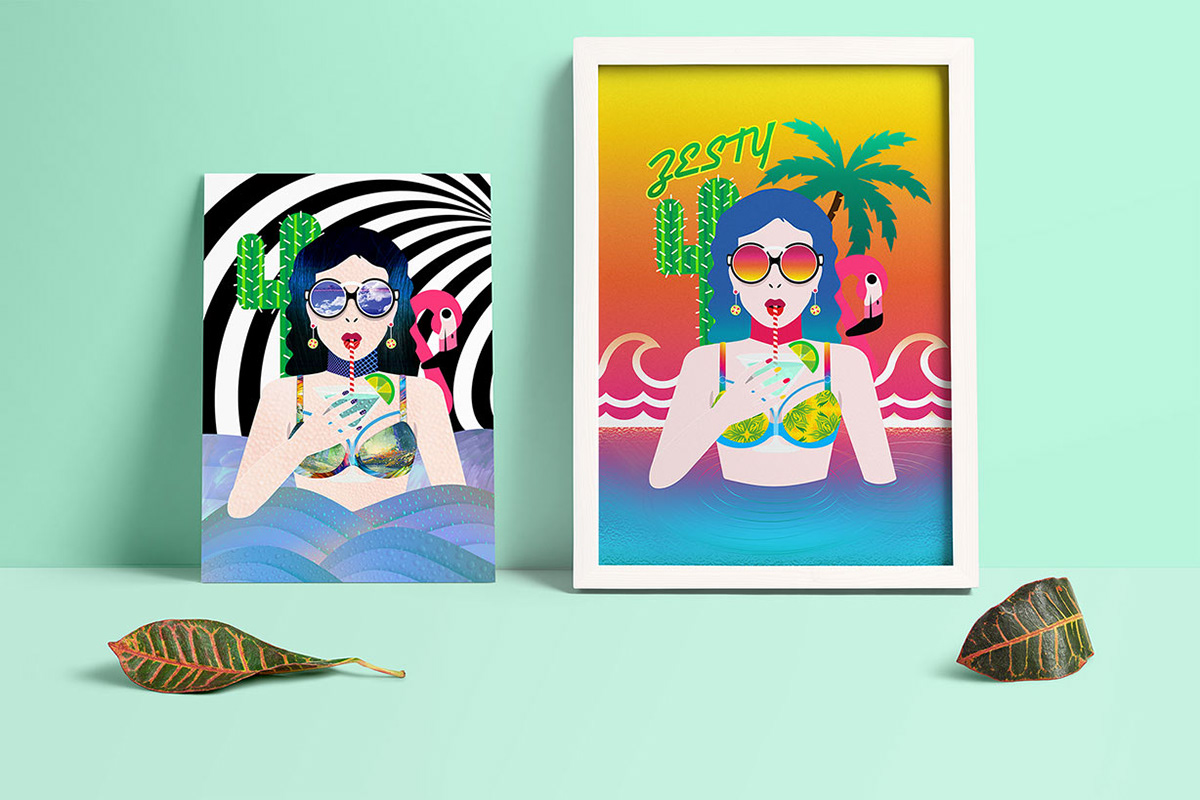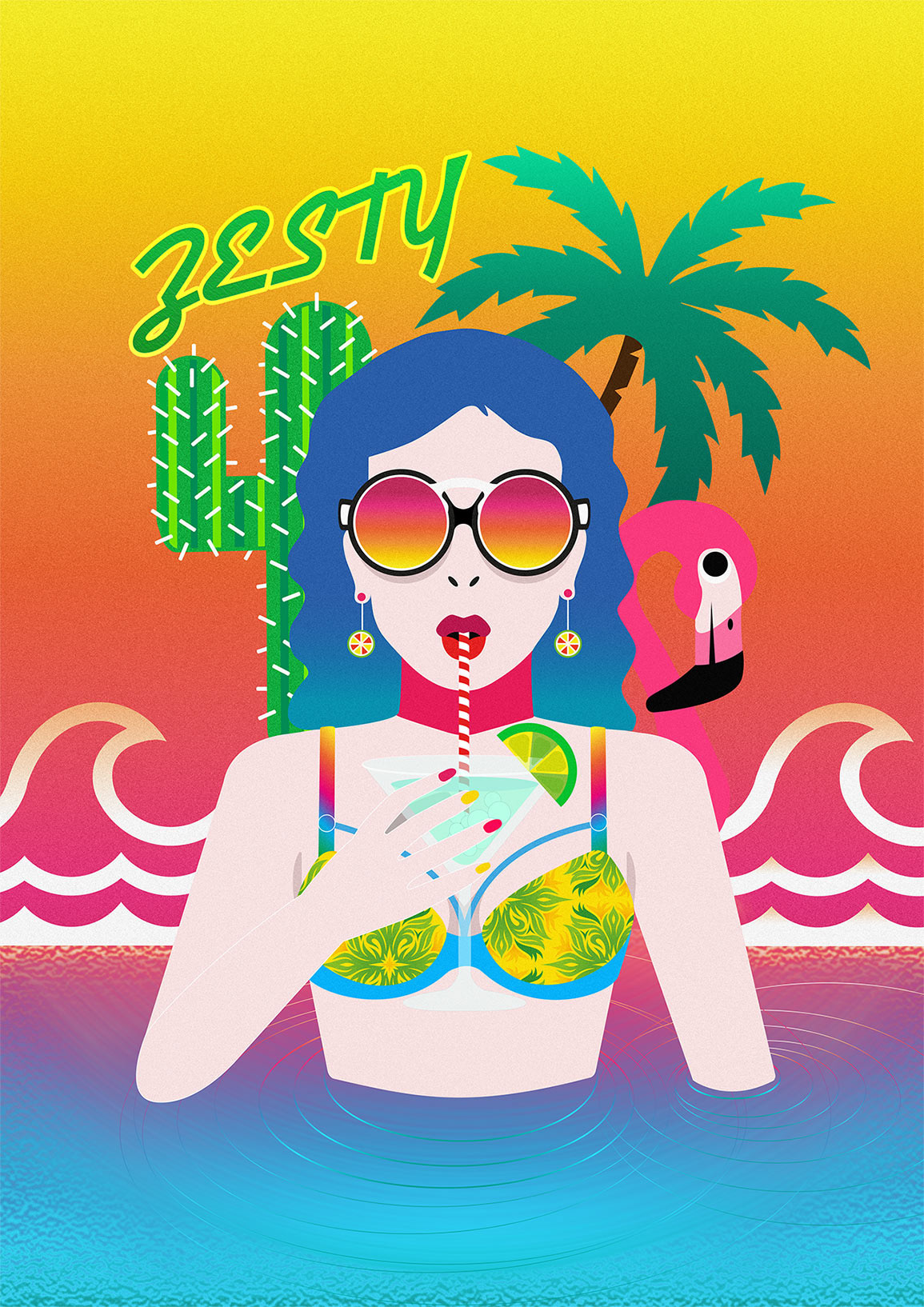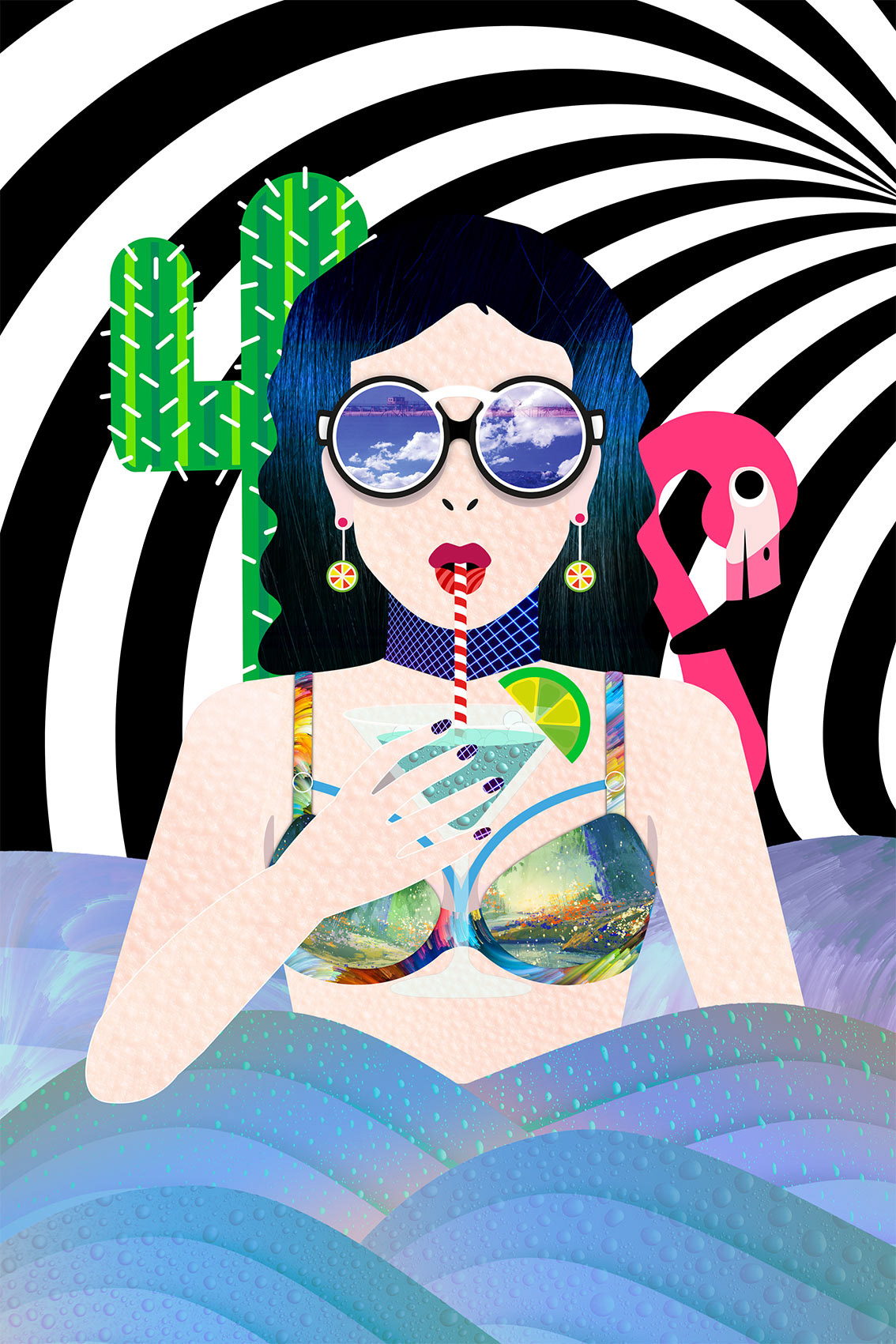 " ZESTY "

Adobe #TakeTenContest Challenge.

All Designs by Queen Maria Design.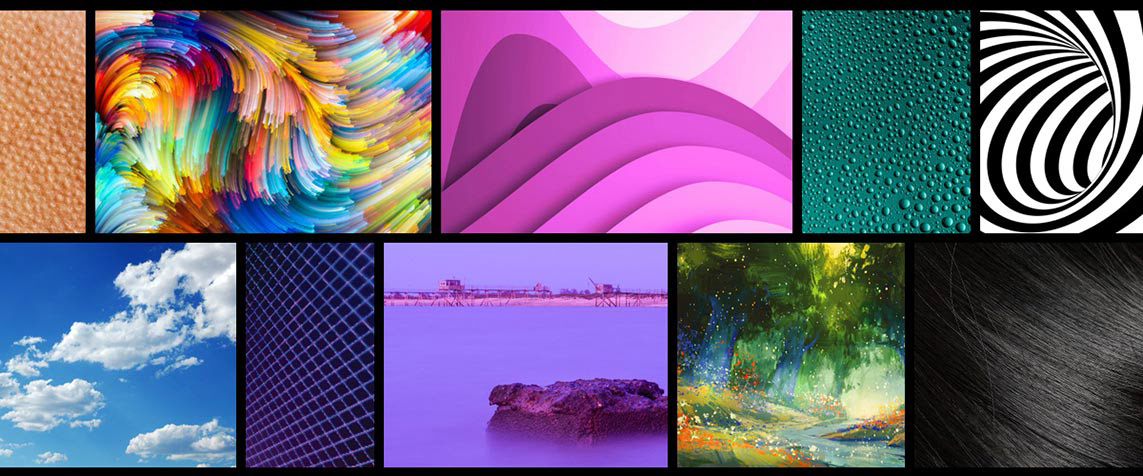 The Challenge : an original artwork created only with these 10 Adobe Stock Images and Zesty word and theme as starting point.
// Le concours : une création originale uniquement composée des 10 images Adobe Stock présentées ci-dessus et le mot "ZESTY" comme thème et point de départ.
CREATIVE PROCESS :

You can see here my first illustration step that I specially created for the #TakeTenContest Adobe challenge. As starting point, I made a list of words and visual ideas that "Zesty" word inspired me and what it should be in my final artwork: something fresh, pop, graphic, colorful, sparkling, refreshing and light; that really feel summer...  Afterward I initially decided to create an original artwork in vector art on Illustrator CC before making my complete incrustation of the 10 Adobe Stock images on Photoshop CC.
// Voici la première étape de l'artwork spécialement conçu pour le concours Adobe #TakeTenContest. Comme point de départ, j'ai dressé une liste de mots et d'idées visuelles que m'inspirait le mot "Zesty" et ce qui devait en résulter dans la création finale : quelque chose de frais, de pop, graphique et coloré, pétillant et rafraîchissant, lumineux; qui respire l'été...
Par la suite j'ai initialement décidé de créer une illustration vectorielle originale dans Illustrator CC avant de faire ma complète incrustation des 10 images Adobe dans Photoshop CC. Et voilà !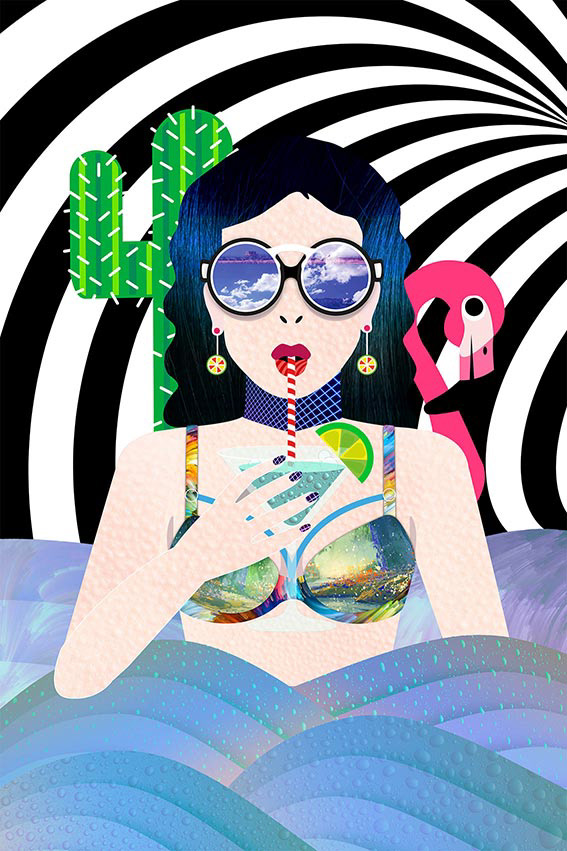 Before with Illustrator CC / After the final render on Photoshop CC.