The Spirit Icon Serie is a project intended to illustrate one part of the most emblematic icons and legends of the music industry, specially in the Rock History.
This is the most important portrait serie that I'v created until now. It took a while (six months...) to make those realistic artworks created in digital painting.
The intention was to re-use in a distinctive way and unusual side the double exposure methods through a serie of tributes illustrations : involving to each musicians an "Animal Spirit" as a representative symbol of the artist himself, of his personnality and music...

// The Spirit Icon Serie est un projet visant à illustrer une partie des icônes et des légendes les plus emblématiques de l'industrie de la musique, spécialement dans l'Histoire du Rock.
Il s'agit de la plus importante série de portraits qu'il m'ait été donné de réaliser jusqu'à présent. Cela à pris du temps (environ 6 mois...) pour élaborer ces créations au rendu réaliste et toutes effectuées en peinture digitale. L'intention était de réutiliser de façon différente et originale la technique de la double-exposition à travers une série d'illustrations hommages : attribuant à chaque musicien un "Animal Totem" comme représentation symbolique de l'artiste lui-même, de sa personnalité et de sa musique...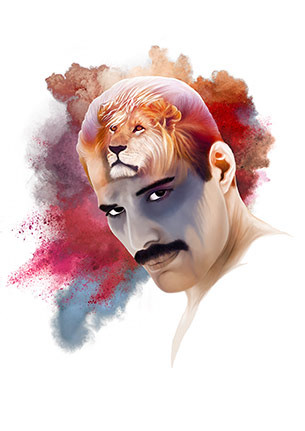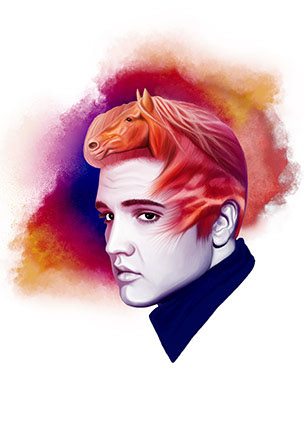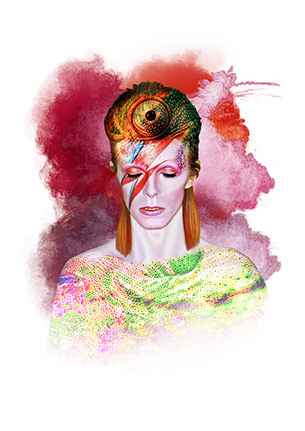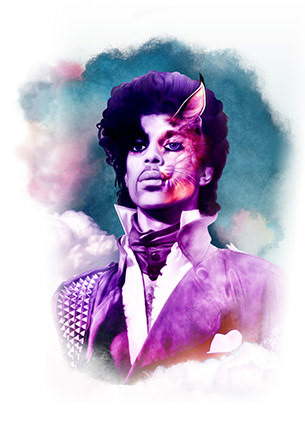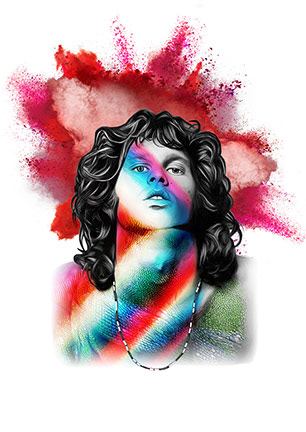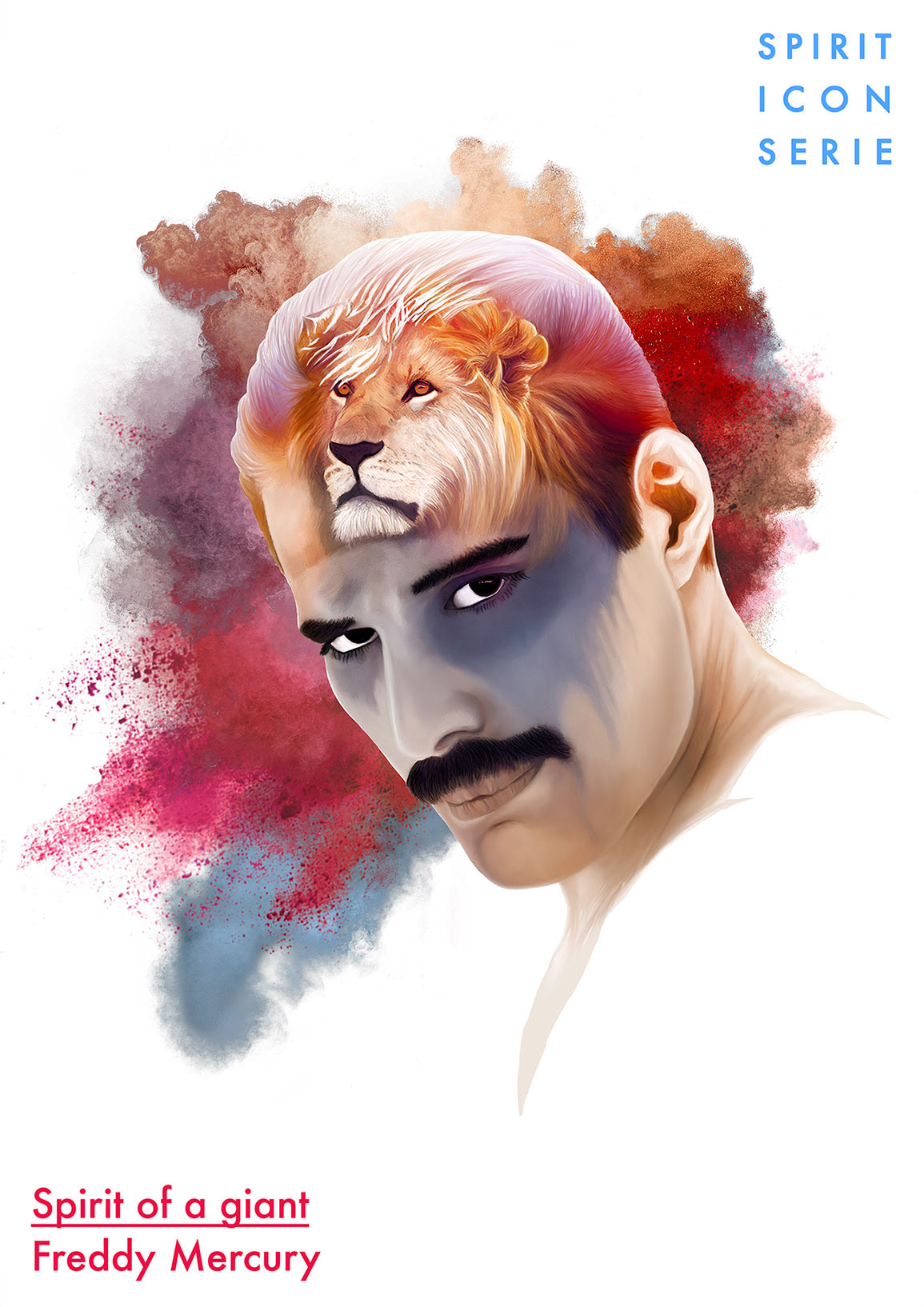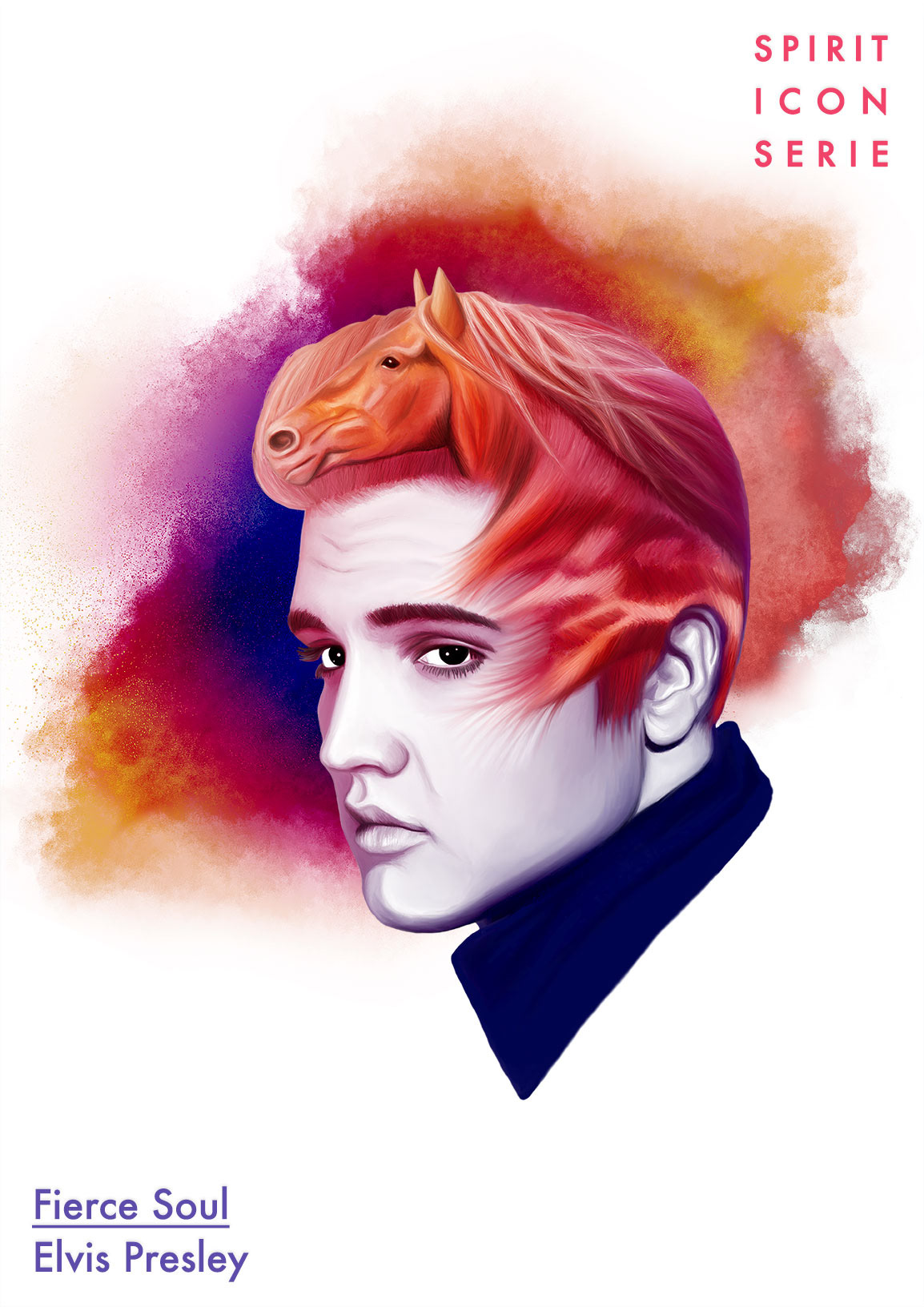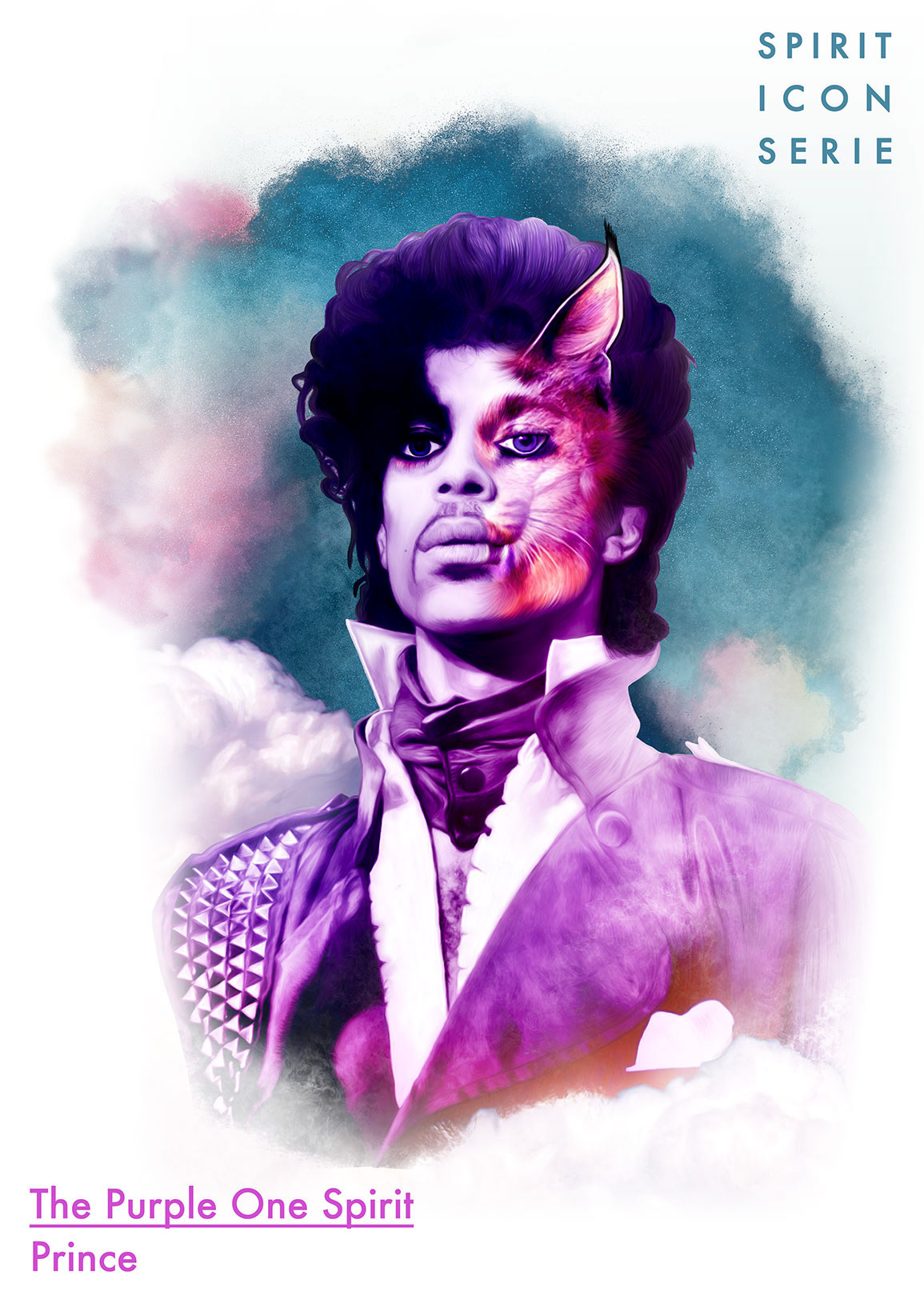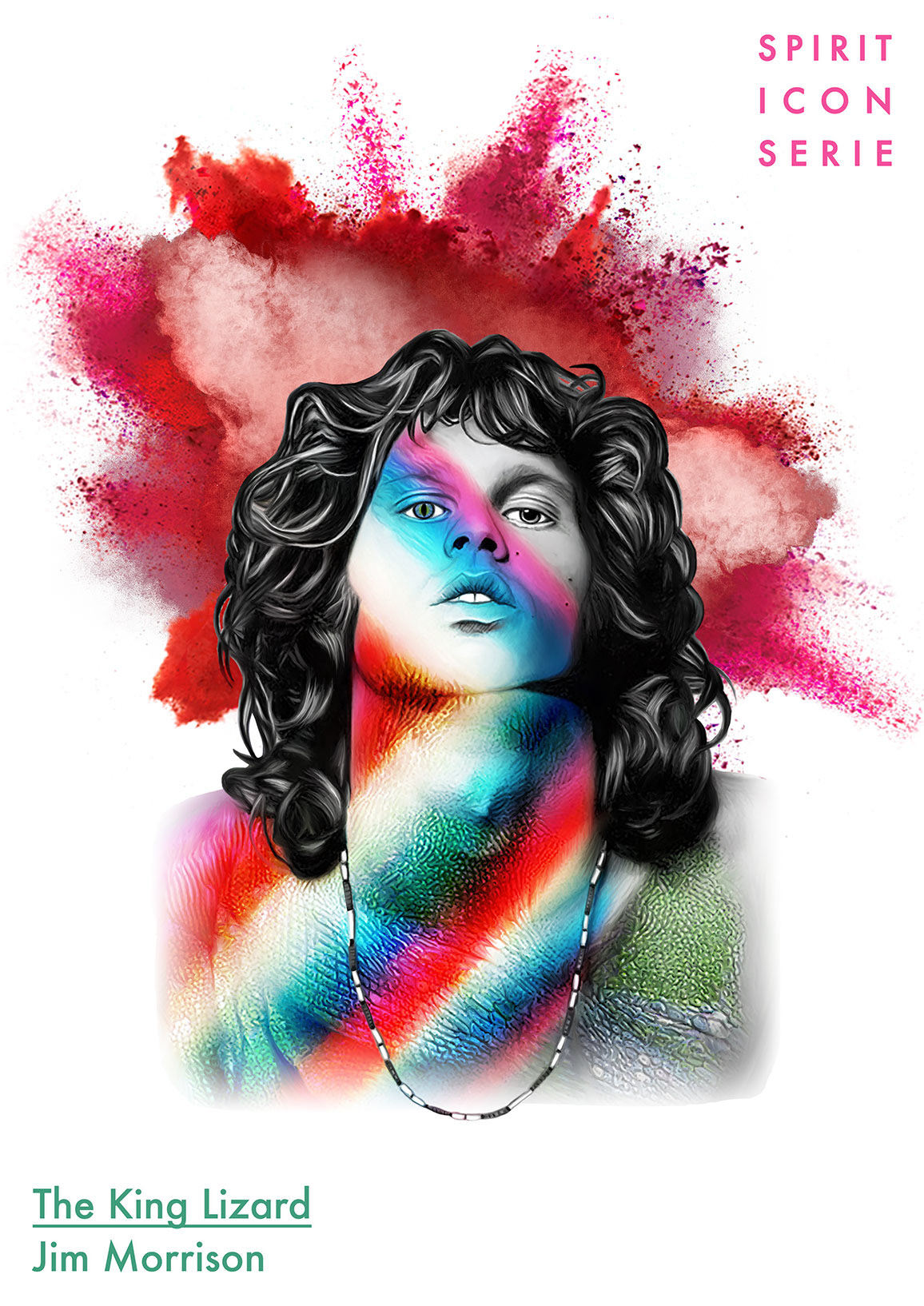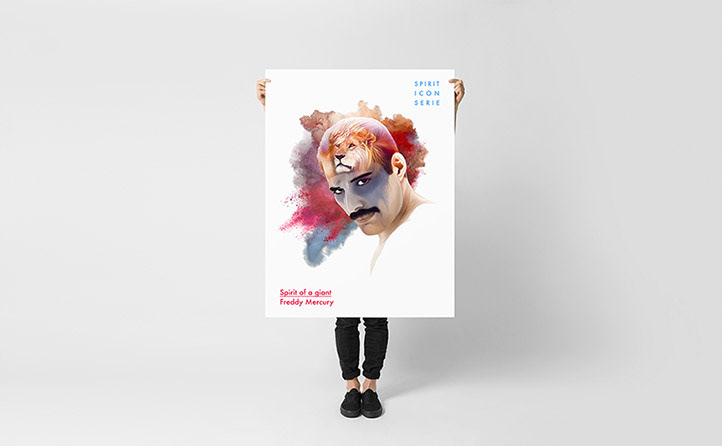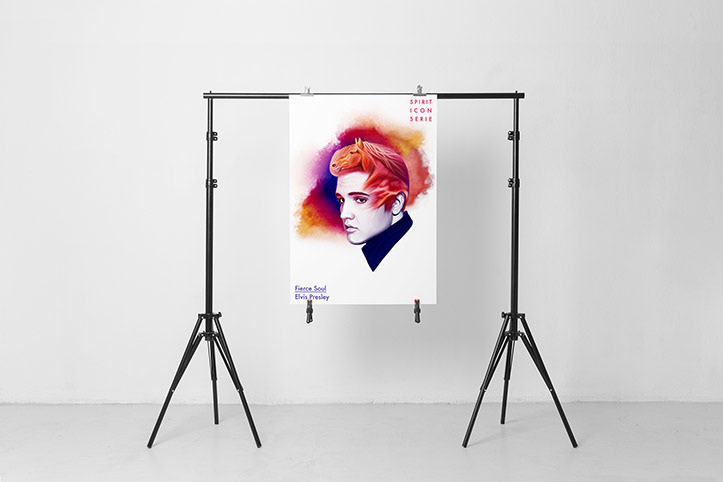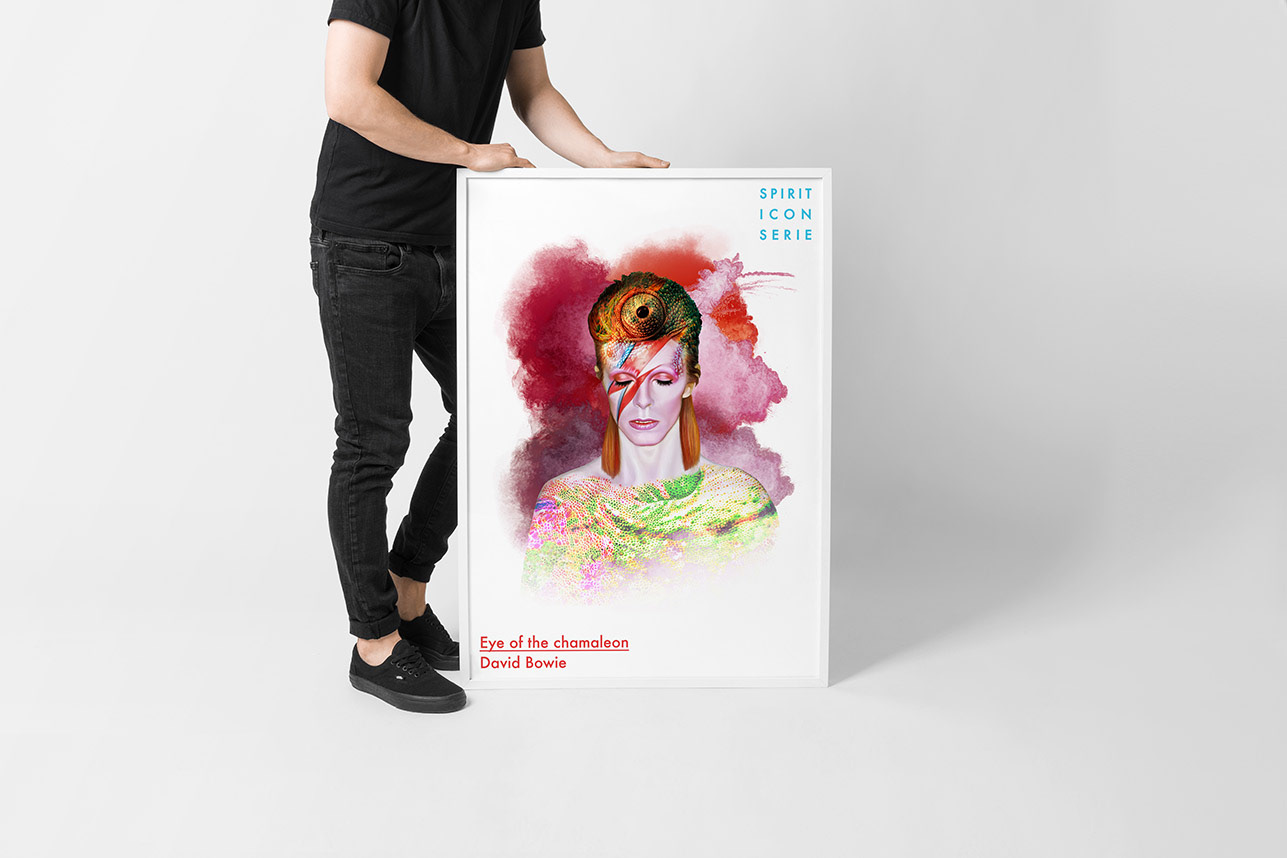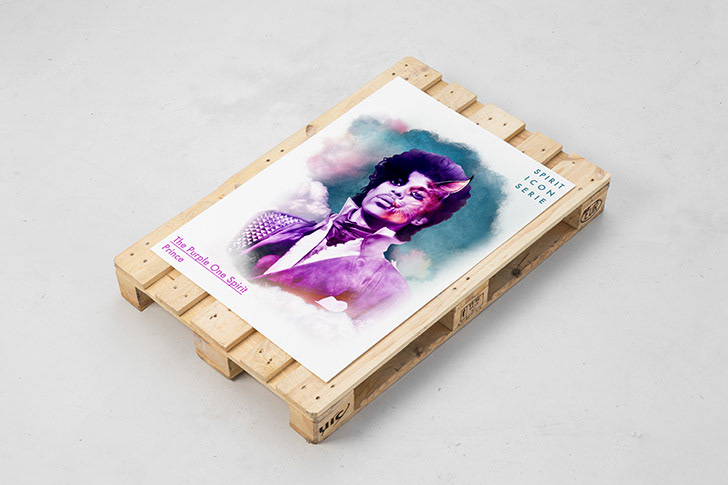 The Spirit Icon Serie for apparel prototypes /prototypes vestimentaires.