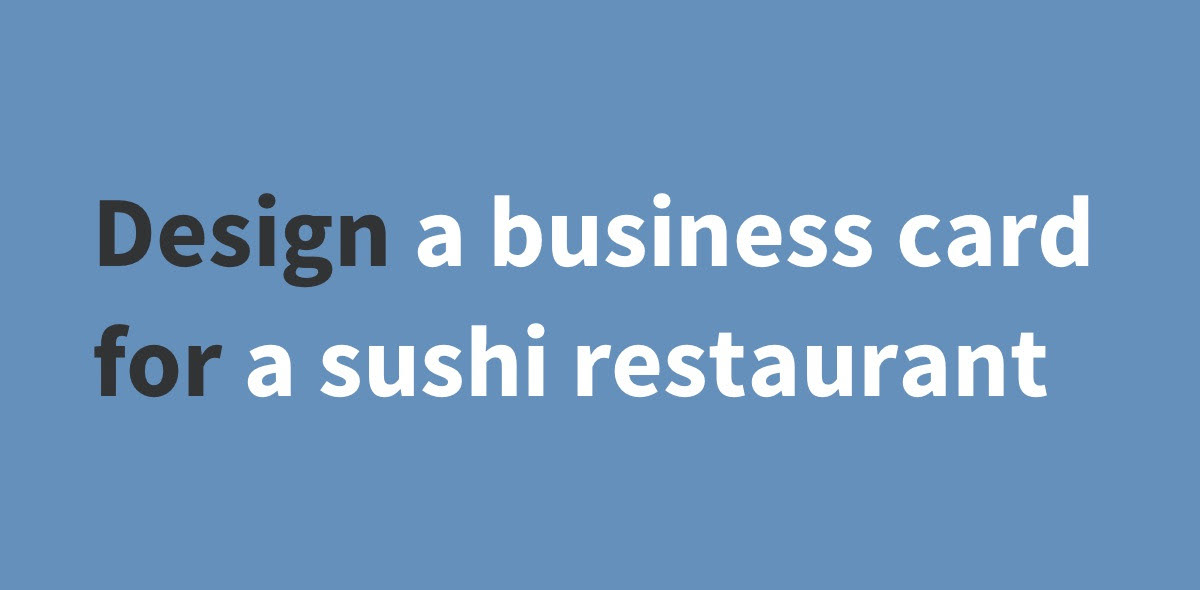 Design Challenge with sharpen.design
The deal was to design a business card for a Japan sushi restaurant concept with Sharpen Design. 
I'd purposed this bubble sushi identity design (naming, logo design + graphic chart and business cards variation). This concept included the naming, logo design and a strong and simple graphic chart (associate to japan colors and sashimi-sushi) declining on business cards.
FR: Le challenge était de designer une carte de visite pour un concept de restaurant japonais de sushi avec Sharpen Design. J'ai proposé le design suivant, composé d'une recherche de naming, design du logo et création de motifs, avec une charte graphique simple et forte (associée aux couleurs du japon et des sashimi-sushis) déclinée sur cartes de visites et cartes de présentation du restaurant.
Sharpen.design is a random graphic design challenge generator to think outside the box. More info at sharpen.design #sharpendesign
A Special thanks to the Sharpen Design team who featured me and my logo concept as Winner of Design Challenge of the week on their newsletter ! (18 April 2018)
All rights reserved © Concept by Queen Maria Design.