BEE ROYAL is a branding (logo design & naming include) and packaging concept for a premium and finest quality honey, 100% artisanal & organic (with eco-design thinking including in the creative process).
For the brand identity, I want to give back noble title to bees, take the royal bee as an emblem between a classical and modern visual identity. I wanted to put forward the bee's work, the premium quality of the brand and purity of their organic products: in a delicate, elegant, fancy and sober way.
FR : BEE ROYAL est un concept d'identité de marque (design de logo & naming inclus) et de packaging pour une marque de miel de qualité premium, 100% artisanal et biologique (avec eco-design thinking intégré dans le process créatif). Pour l'identité de marque, j'ai voulu rendre aux abeilles leurs titres de noblesse, en choisissant l'abeille royale comme emblème, avec un rendu entre classicisme et modernité. Je voulais mettre en avant la qualité premium de la marque alliée à la pureté de ses produits bio : au travers d'un rendu délicat, raffiné, élégant et sobre à la fois.
All rights reserved © Concept by Queen Maria Design.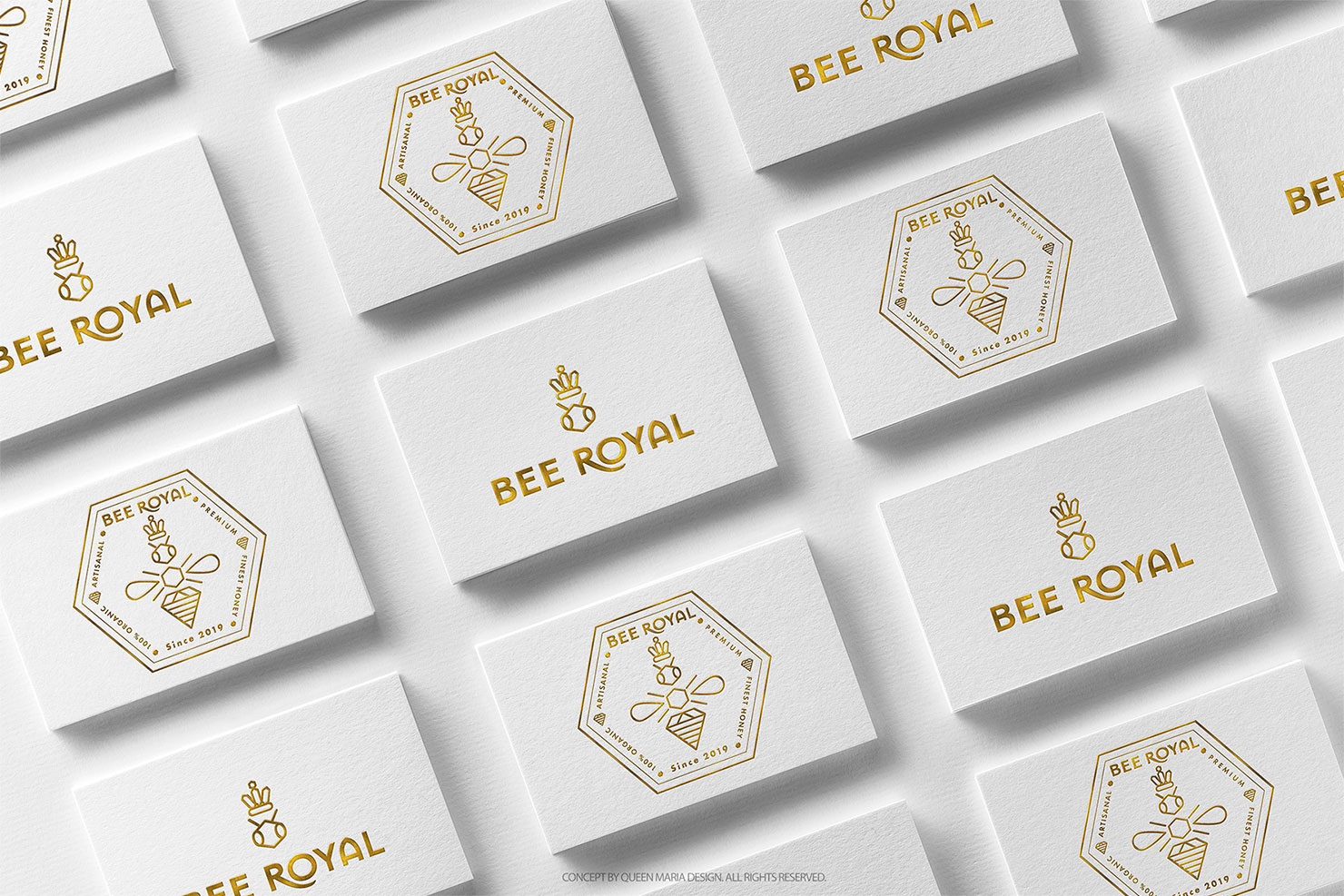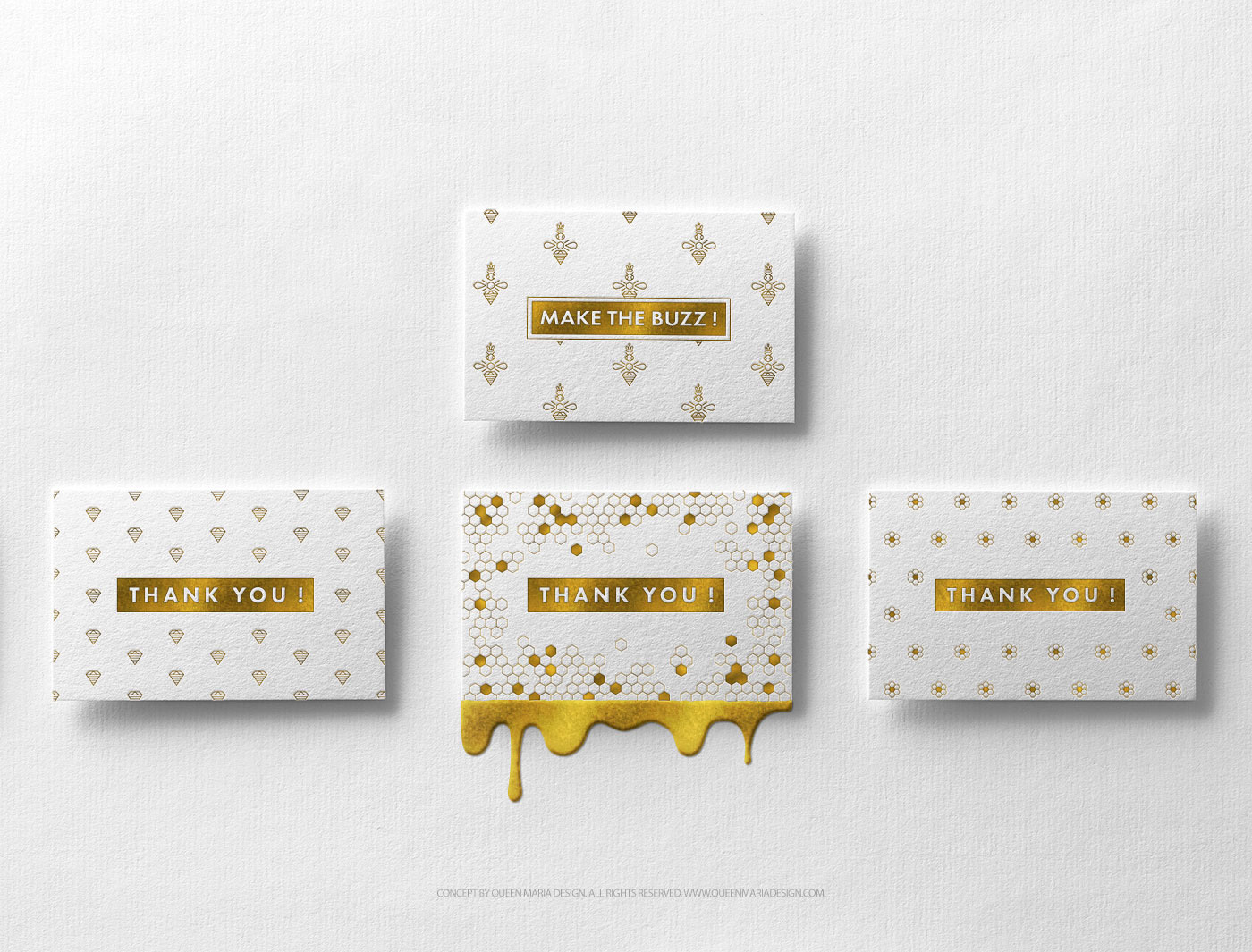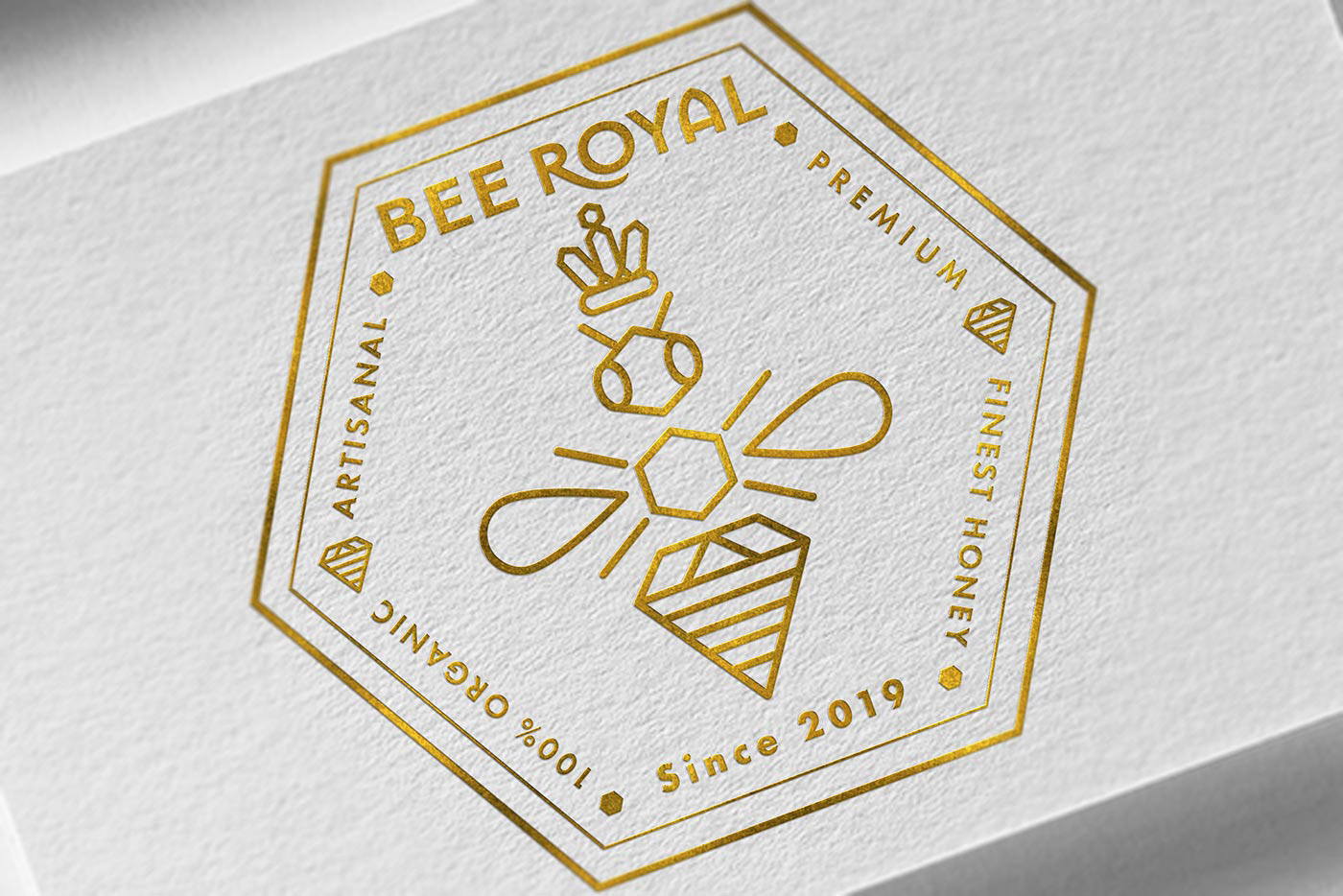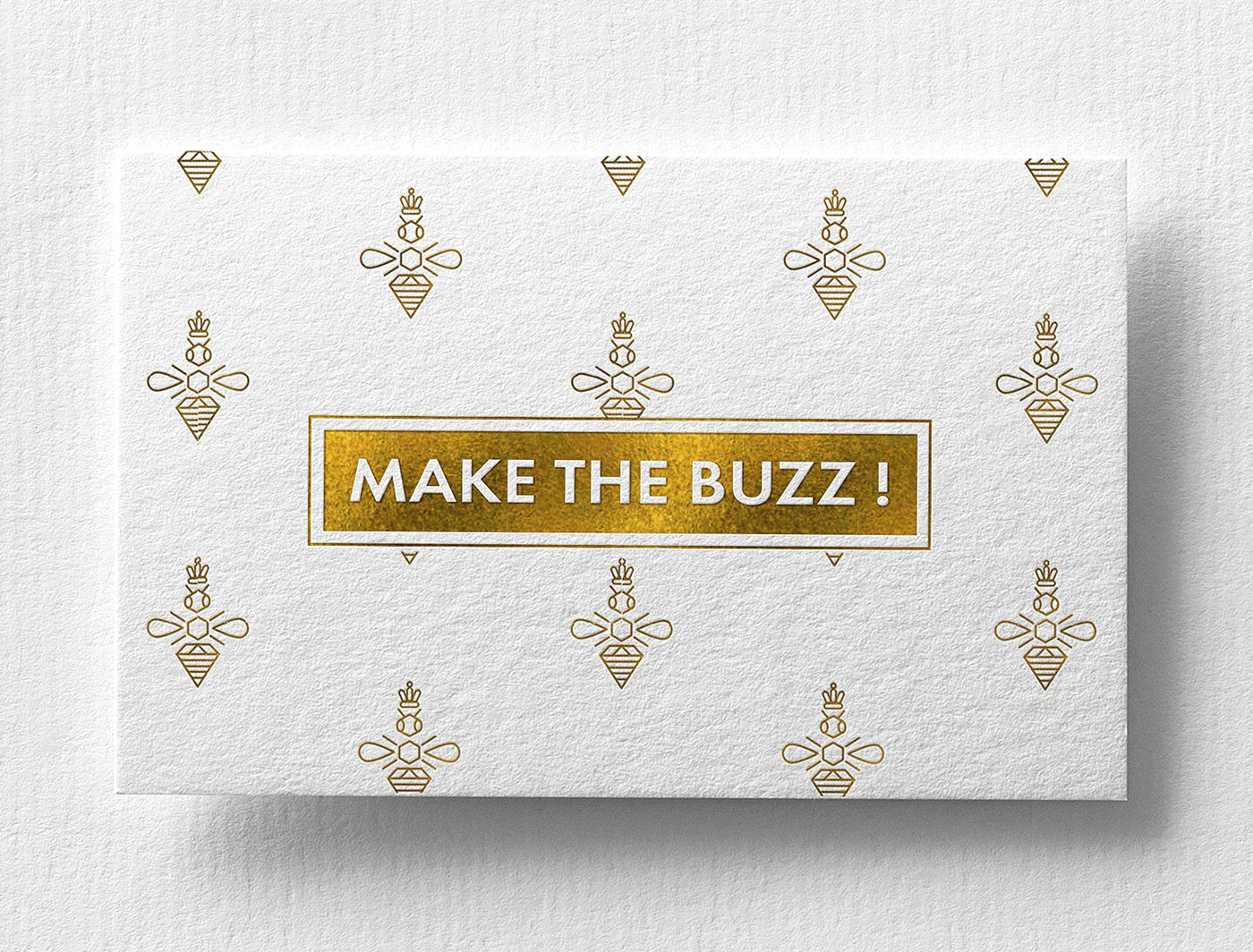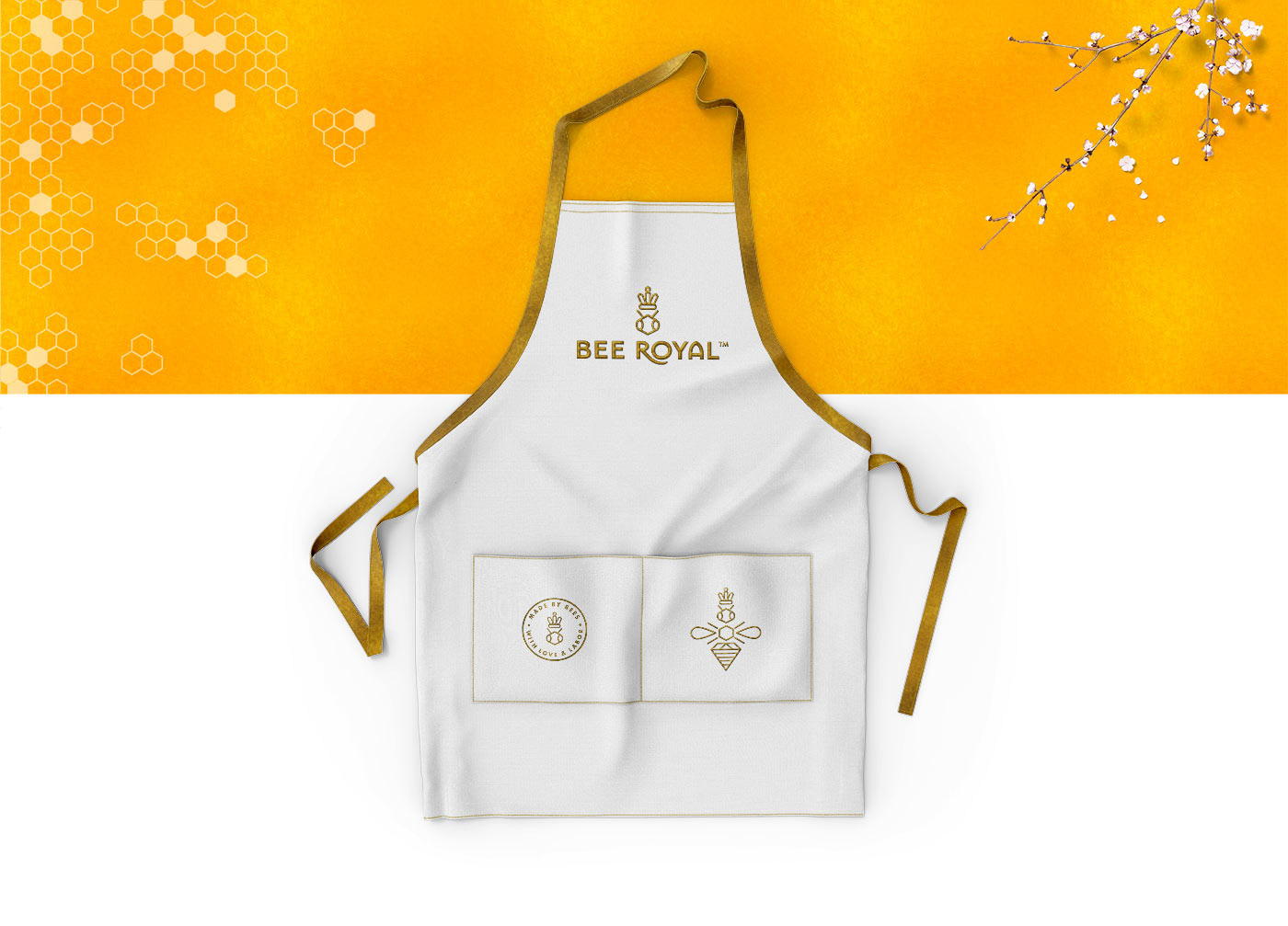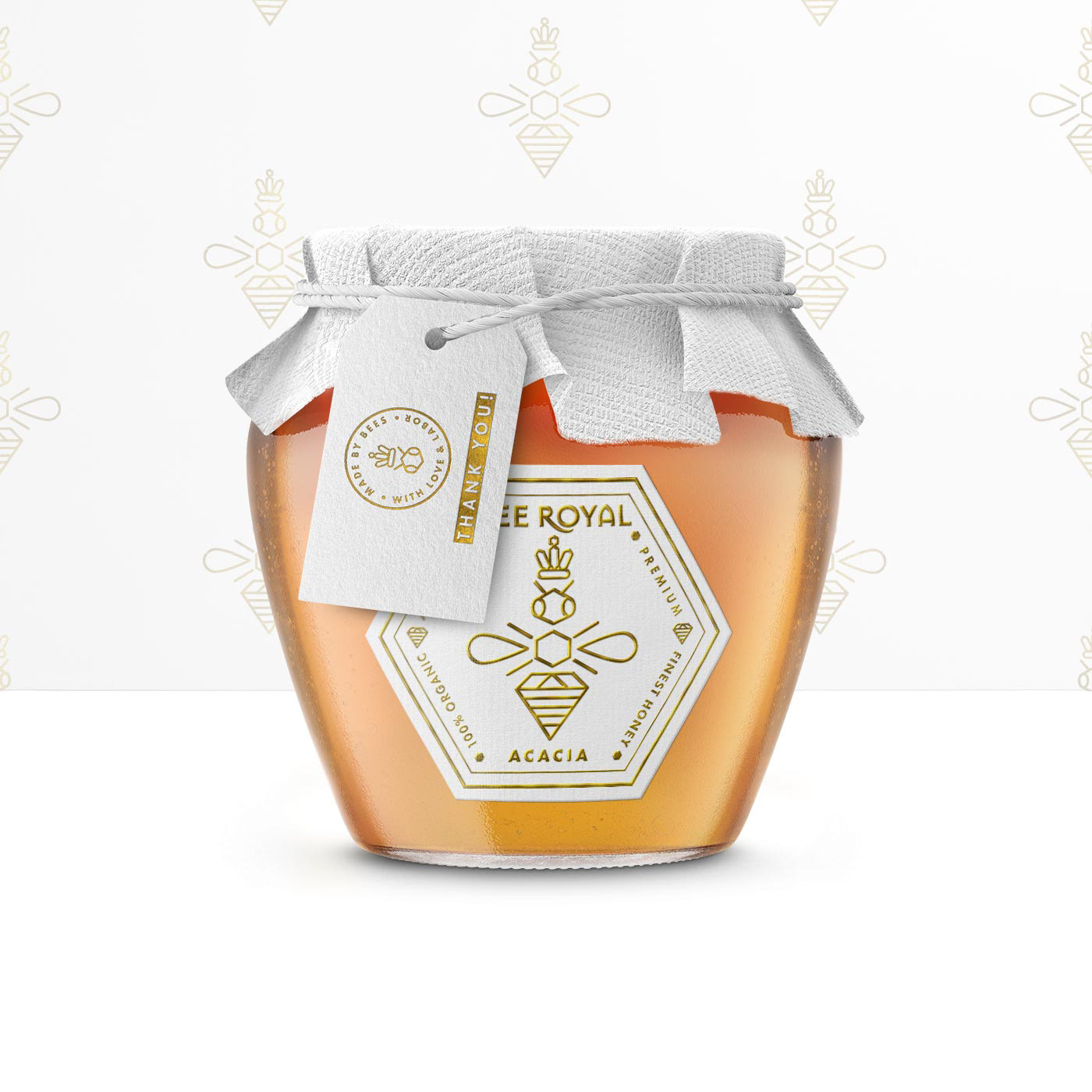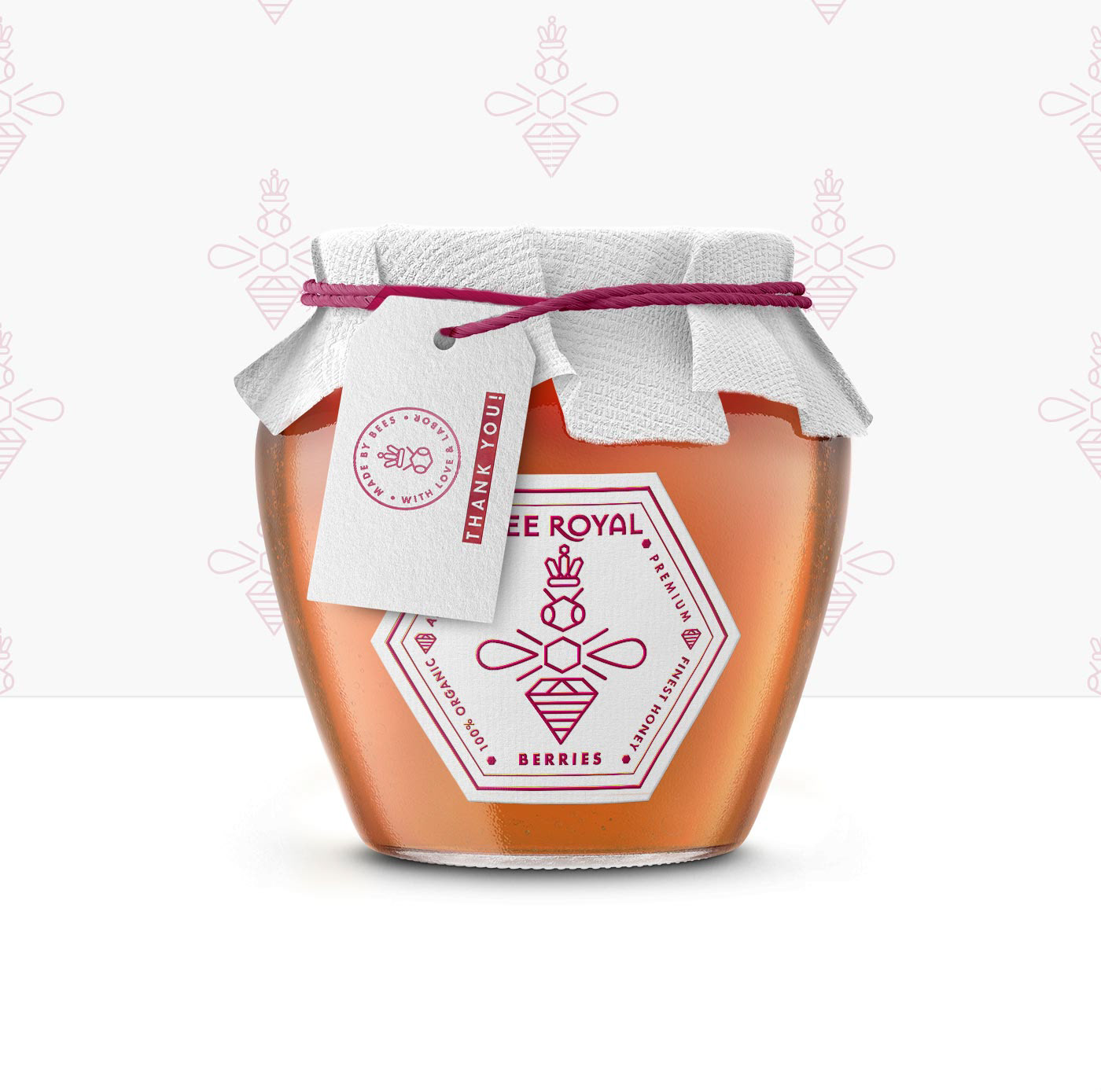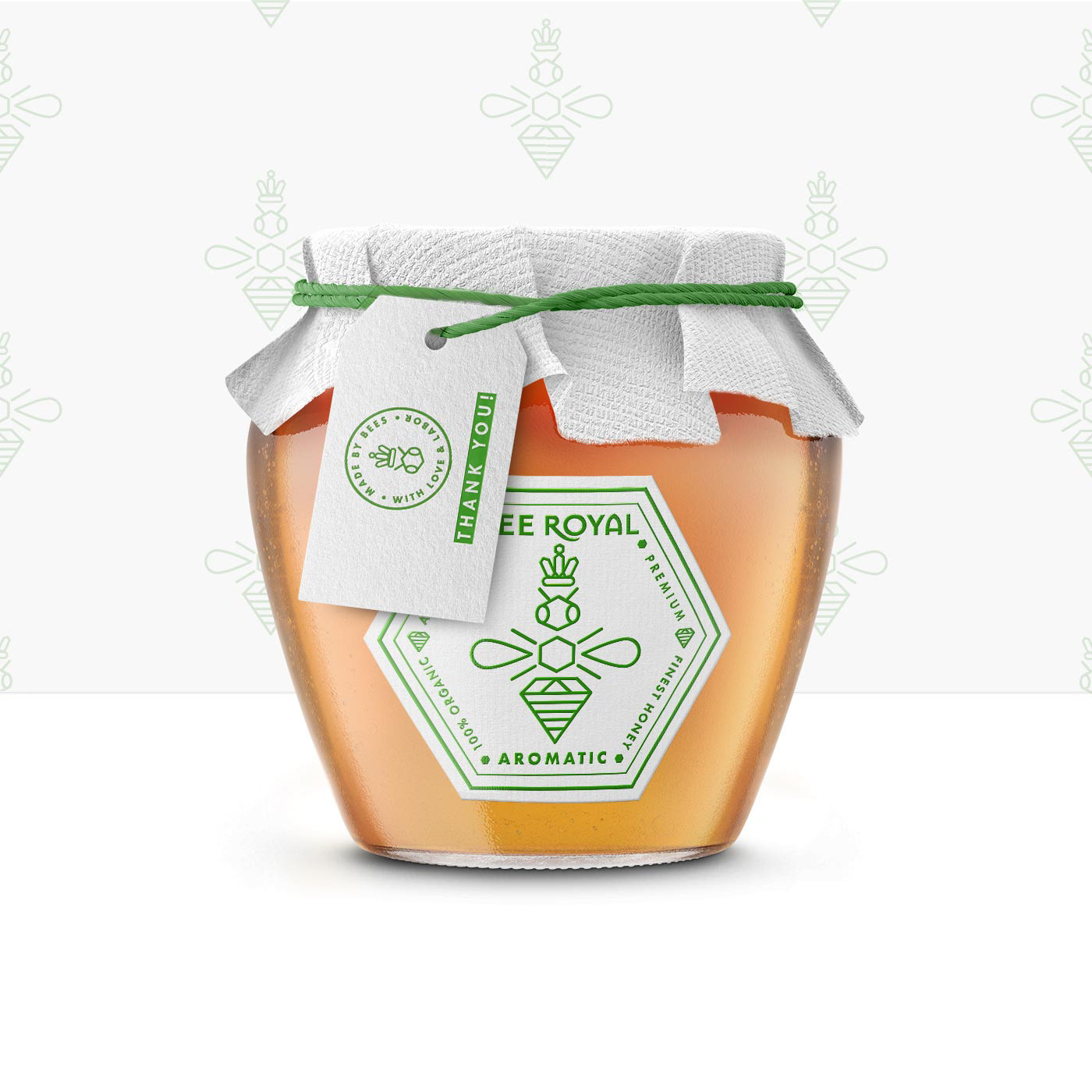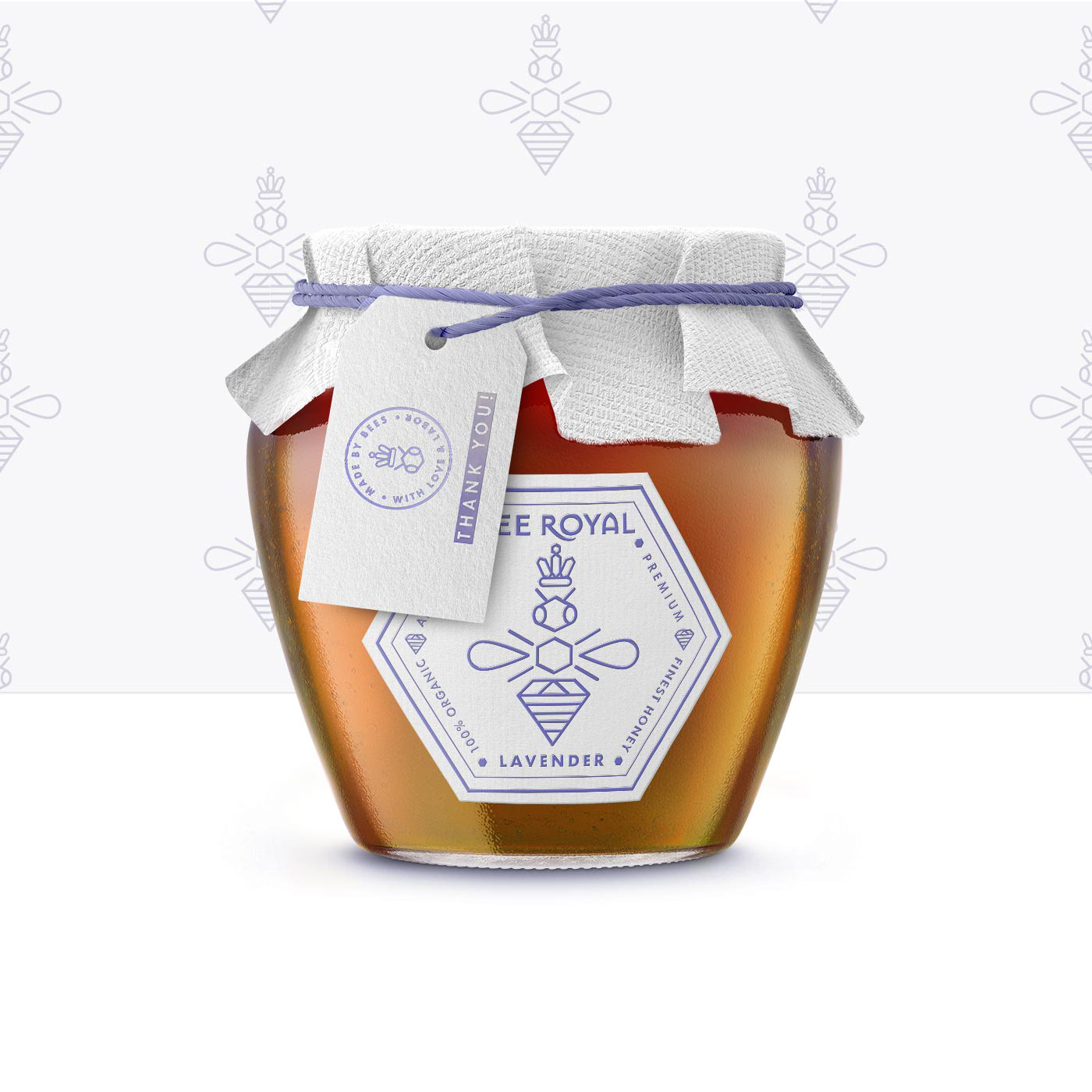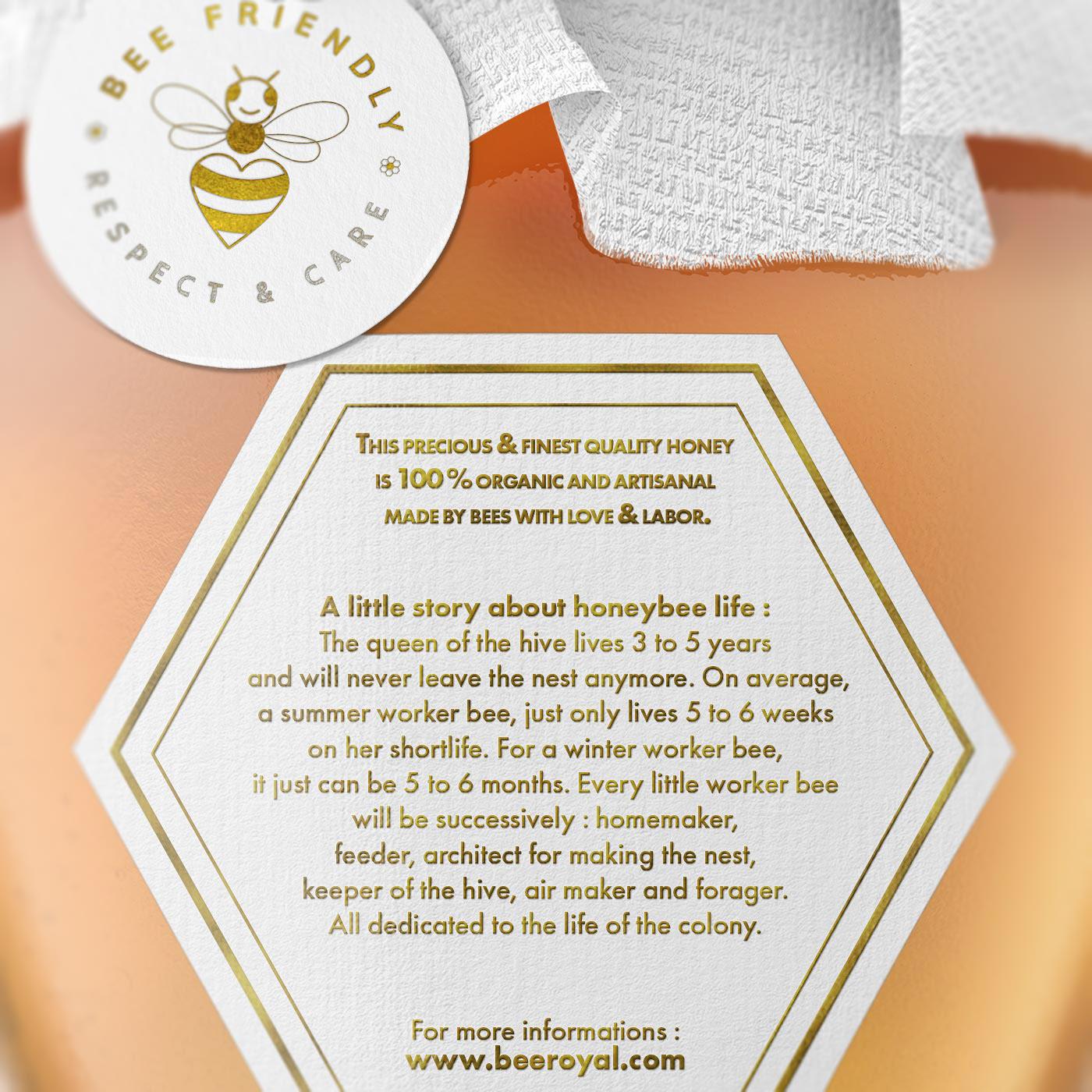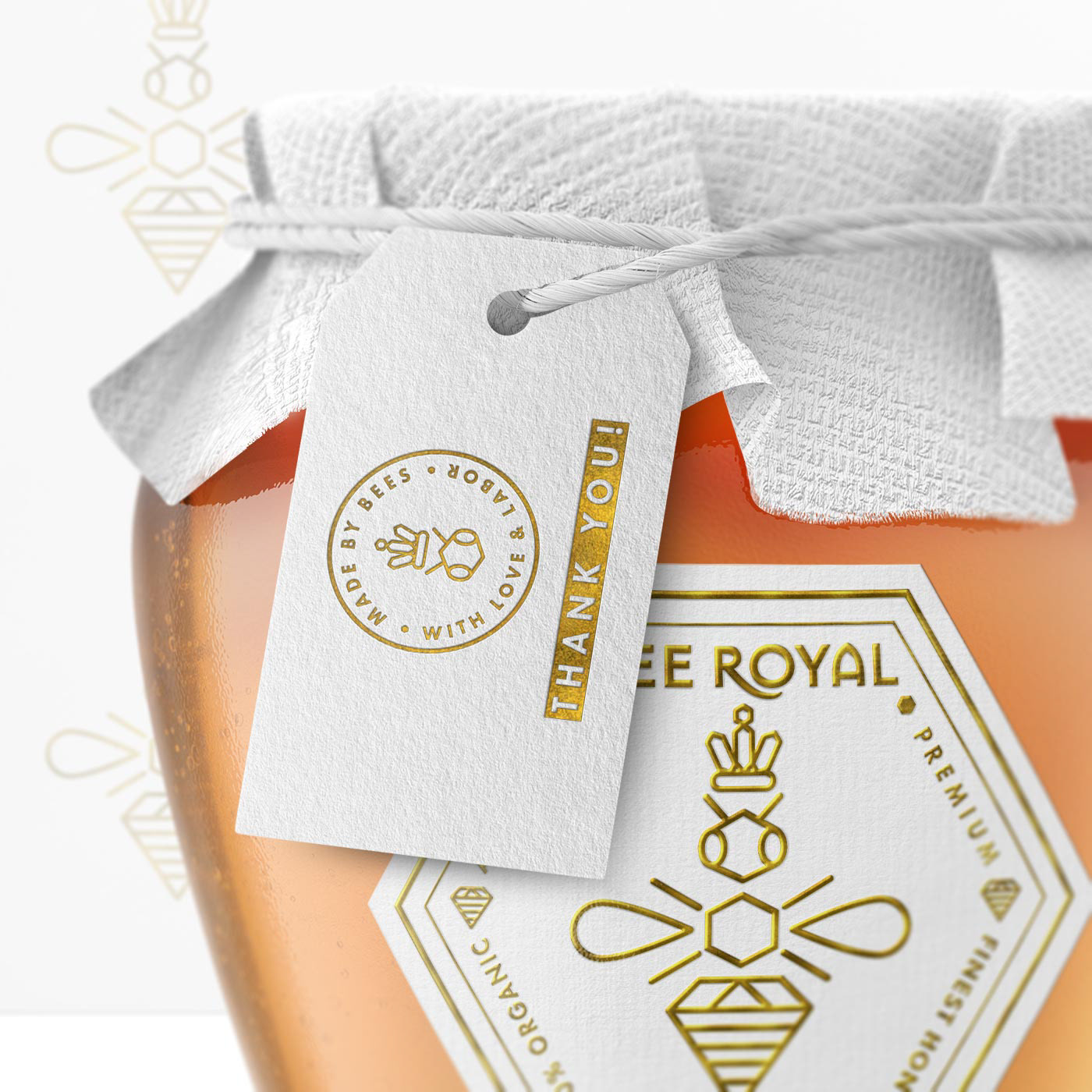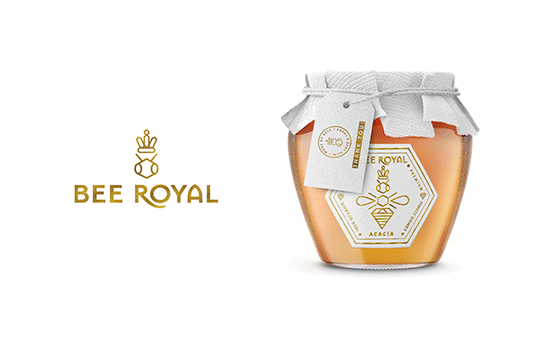 All rights reserved©Queen Maria Design
MAKE THE BUZZ !