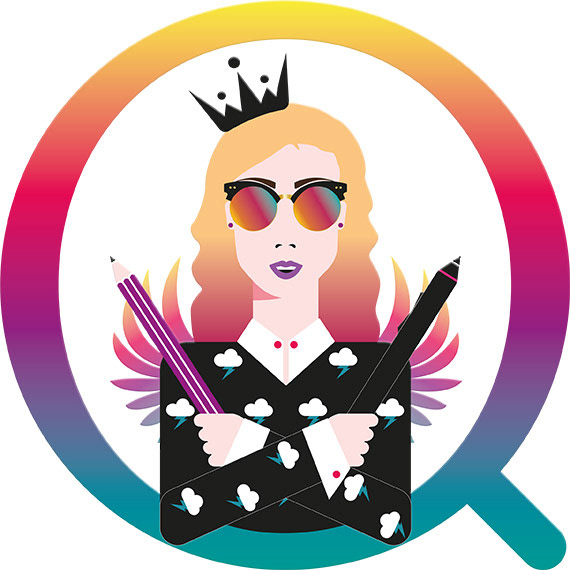 Queen Maria Design

is a Graphic Designer & Illustrator specialized in Original and Customised Creation in 

: Logo Design & Brand Identity, Packaging, Pattern & Illustration for Print & Web.
ABOUT   (English / Français)
Hello ! I'm Queen Maria, I'm a french independant graphic designer & illustrator.
After forming in art school and knowledge about photographic skills and in printing (engraving, litography, serigraphy...) This is obviously that I turned to graphic arts. Yes, creativity has always been part of my life, being a creative, create, invent, imagine : a dream, a need, a goal.
Naturally self-taught and dabble in everything, I'v got an insatiable thirst of curiosity.
 That's why my work turns out multidisciplinary and my approach is more a kind of a creative studio. I work in my country but also for International business. Lot of my designs are often influenced by pop culture, fashion universe and design, nature and more generally by Arts. 
I see collaborative partnership with another talented designers, creative agencies and brands, as a great rich and inspiring opportunities, exciting challenge. For me, best to respond to the needs of the client is a motivating important part. For me h
iring a creative, it's before all a partnership, exchange and working in equal and ethic collaboration for both part. Perfectionist in soul, I put a special point on attention to detail, finishing on quality services, creativity, originality. 
My key words :
Be Unique · Be Original · Be Special · Be Creative !
À PROPOS
Hello! Je suis Queen Maria (Reine-Marie de mon vrai nom) je suis designer graphique et illustratrice freelance basée en France.
Après m'être spécialisée dans le domaine des Arts Plastiques par le biais d'une formation en école d'art, et sensibilisée par les techniques photographiques et d'impressions (gravure, lithographie, sérigraphie...) c'est tout naturellement que je me suis tournée vers les Arts Graphiques. 
Naturellement sociable et autodidacte, multidisciplinaire dans la création, je possède une soif de curiosité insatiable: c'est pourquoi mon approche créative se révèle être plus dans l'esprit d'un studio créatif. Je propose des prestations aussi bien au niveau national qu'international et mes designs sont souvent influencés par la culture populaire, univers de la mode et du design, de la nature et des Arts en général.
Pour moi, répondre aux besoins du client et satisfaire au mieux sa demande est un challenge motivant. Faire appel à un créatif c'est avant tout un travail de partenariat, d'échanges et de collaboration équitable et éthiques pour les deux parties. Perfectionniste dans l'âme, je mets un point tout particulier sur le souci du détail, de la finition aux services de la qualité, de la créativité et de l'originalité. 
Mes mots d'ordre :
Be Unique · Be Original · Be Special · Be Creative !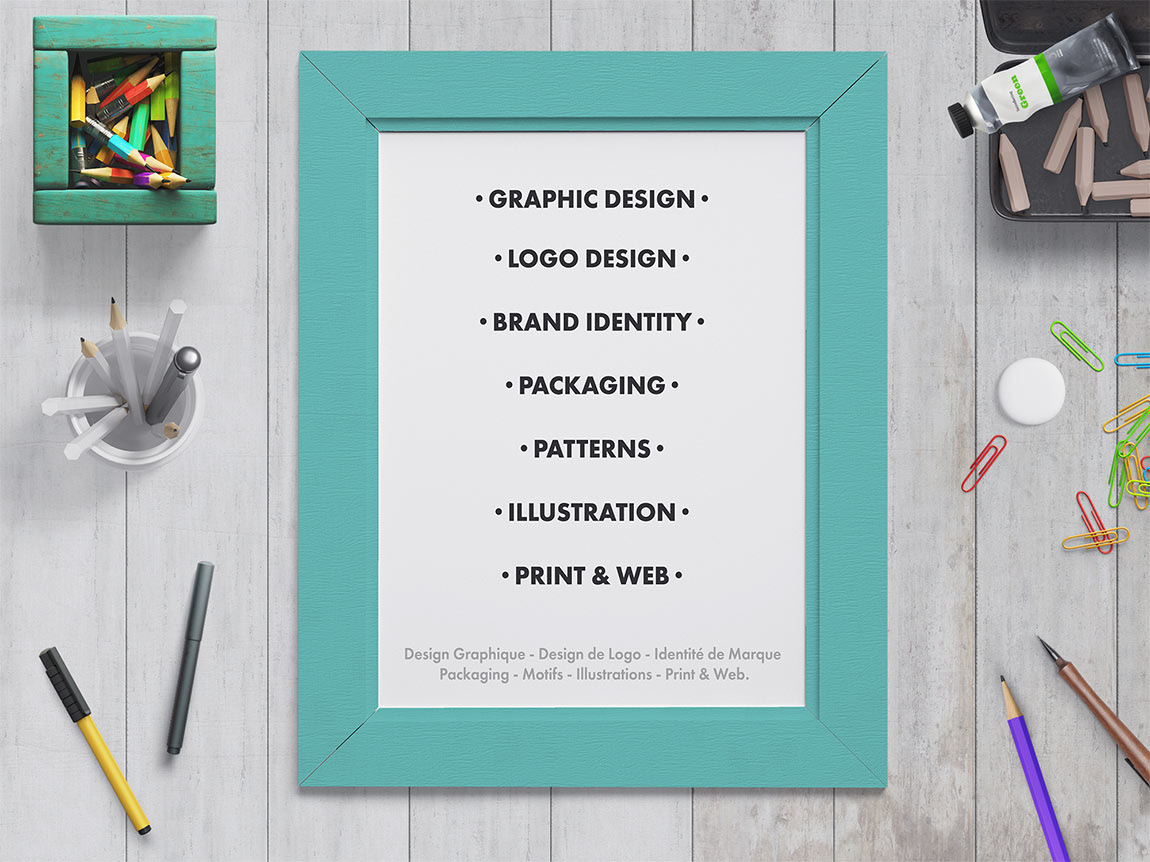 EN : If you have any question, need a quote or relative demand, please go to the contact section of the website or directly at : welcome@queenmariadesign.com
FR : Pour toute demande de devis, questions ou informations complémentaires, contactez-moi sur la rubrique contact du site ou directement à : welcome@queenmariadesign.com